{{ entry.title }}

HISTORY
FIRST STONE OF ST-HUBERT IN 1924
The castle's first stone was laid in 1924. Architect van Laethem designed the building for his client Henri Lagache
next to the Lagache family's former cotton spinning and dyeing factory, which was known as "Frères et Sœurs Lagache" on Spinstersstraat in Ronse.
"FRÈRES ET SOEURS LAGACHE"
Henri Lagache was an important man in industrially prosperous Ronse and received his most important business partners at the castle.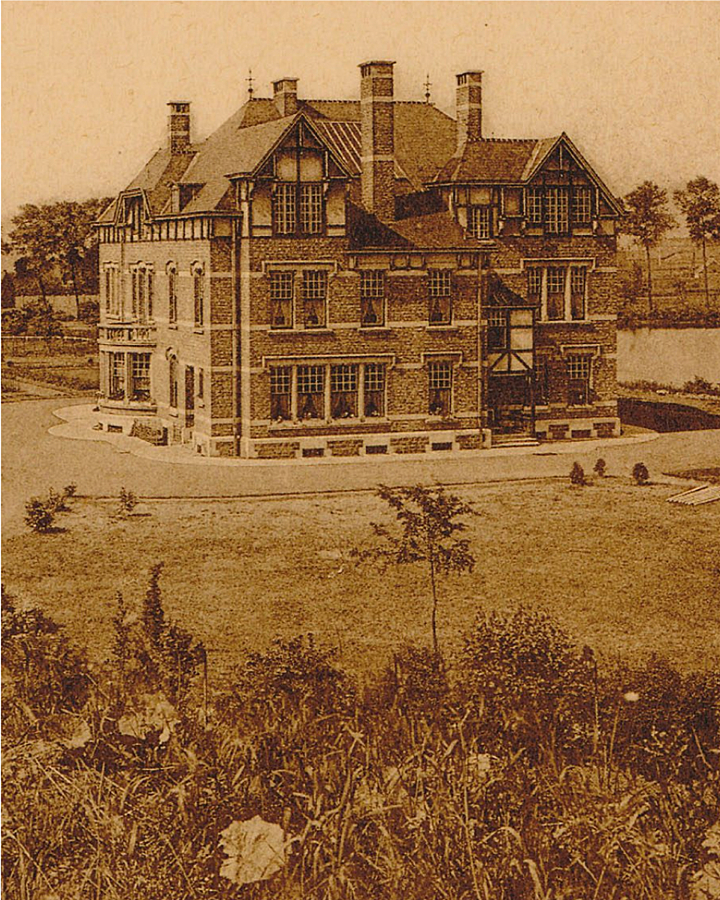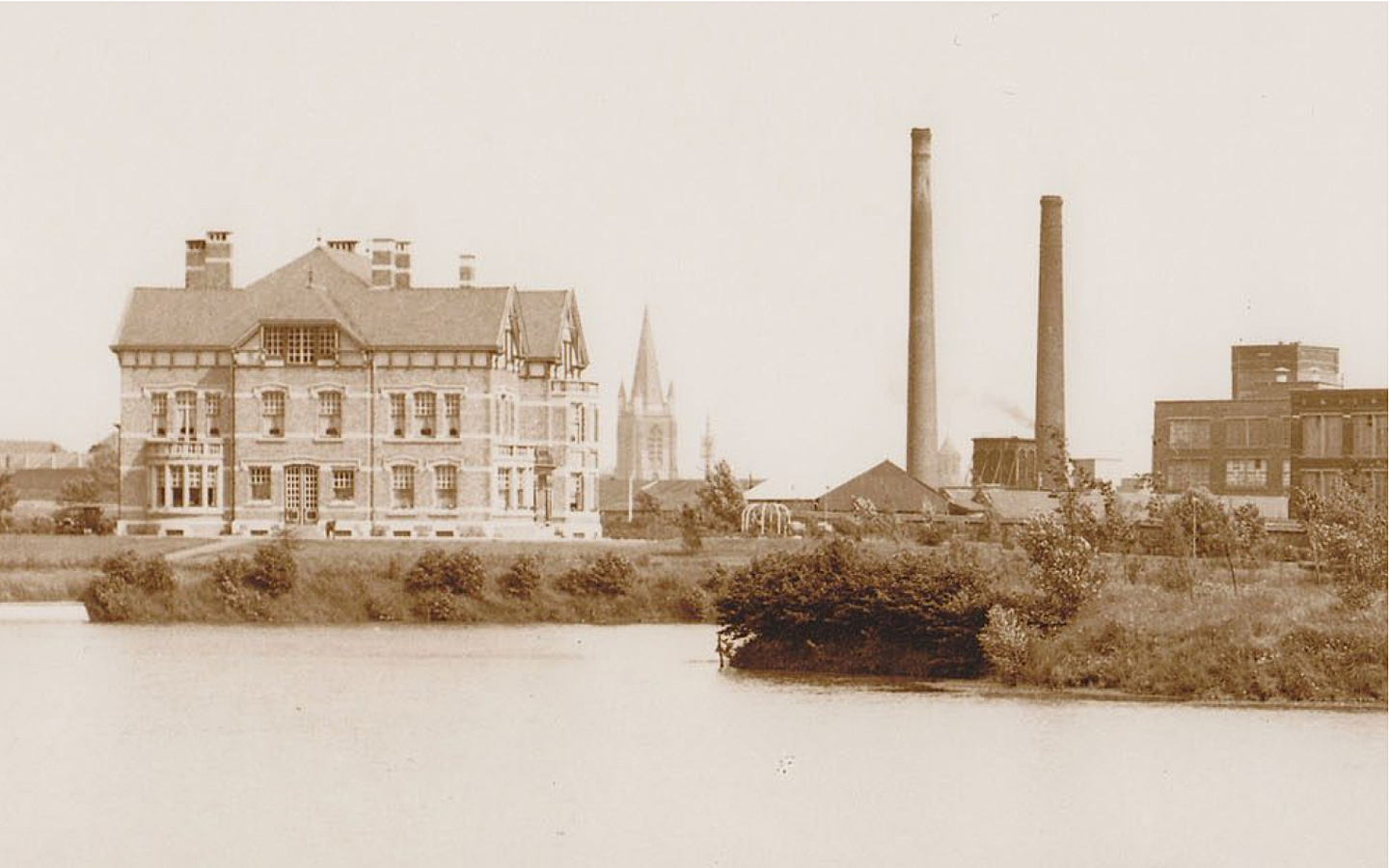 MAGNIFICENT VAST 2.5 ACRE LAKE
The estate's showpiece, however, is the magnificent 2.5-acre lake that was created at about the same time as the castle and has an island. The lake is fed by two springs from the Schavaert valley.

The pump house by the lake used to supply water to the textile mill.
INTERIOR AND EXTERIOR OF THE CASTLE
The cottage style castle has a full basement and two floors. It was erected in brick and stone and has a slate roof. Its front elevation is south-west facing. It has impressive gables with imitation half-timbering, arched windows and multiple balconies in natural stone.

The interior was designed and implemented by the De Coene brothers from Kortrijk, who were absolute masters of interior design in Art Nouveau and Art Deco style. The death of Henri Lagache in 1965 marked the end of an important era. The castle was left empty and the stately building started to decay.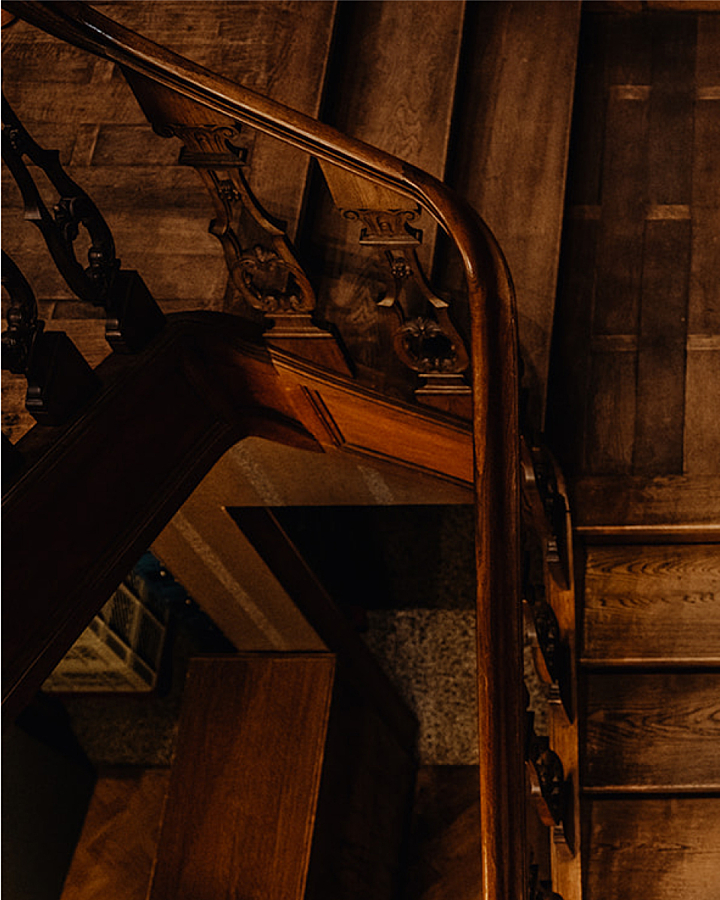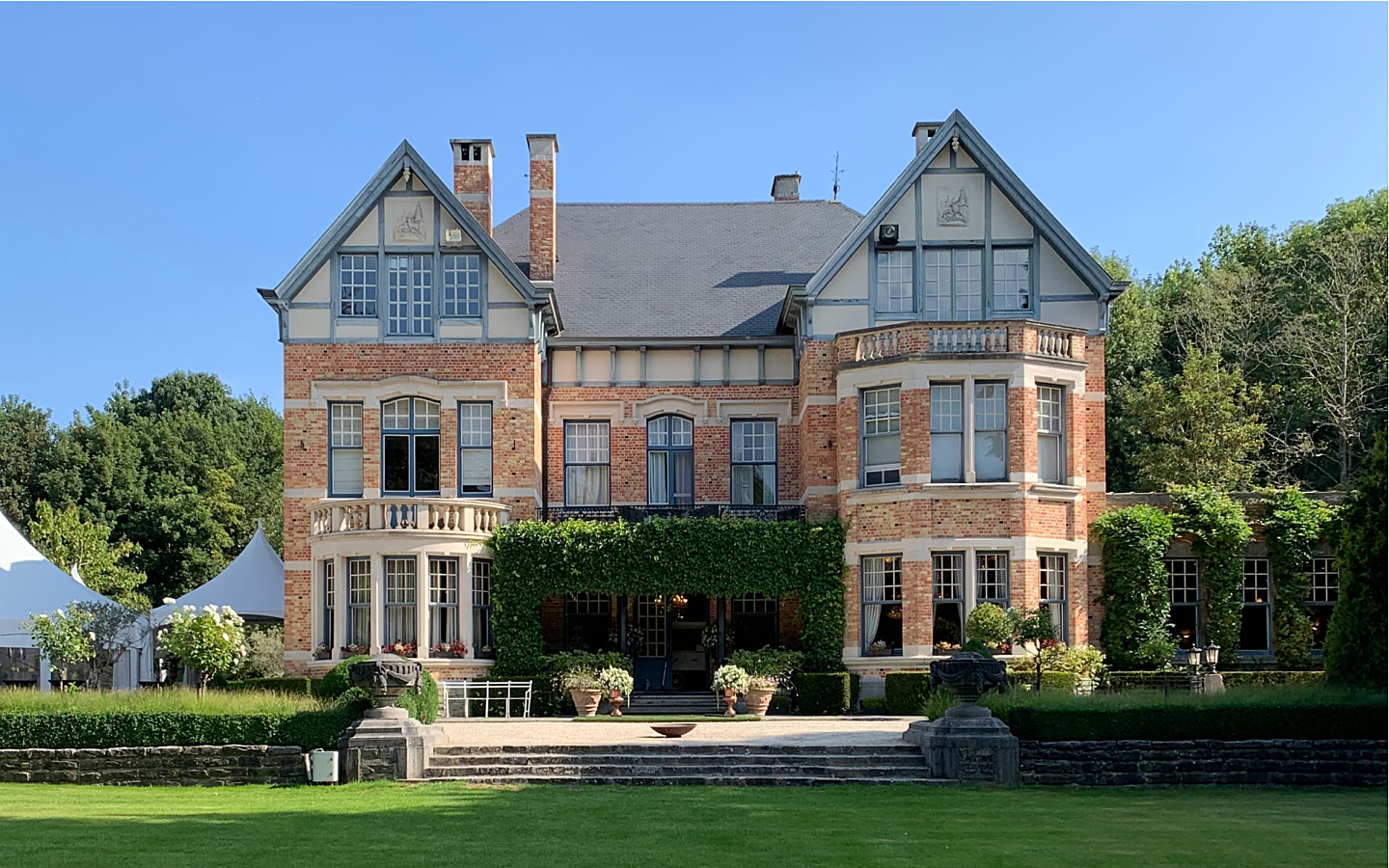 THE ST.-HUBERT ESTATE IS BORN
In 1976, Daniël De Keukeleire and Liliane De Rycke breathed new life into the castle next to the cotton mill.
They immediately fell for the Art Deco building charms and converted the castle into a lakeside restaurant.

Their daughter Annie De Keukeleire acquired the estate with her husband Johan Salomon in 1997, with daughters Justine and Marjorie third in line to continue the family's passion for celebrations.
In 2014, the family bought former art gallery Princekouter Villa. Today, the villa sleeps eight and can be booked as a holiday home.
FOLLOW THE ST.-HUBERT ESTATE ON